About Mike Signer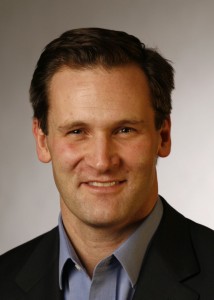 Mike is a Virginia-based attorney and author.  He is Managing Principal of Madison Law & Strategy Group, PLLC and directs the firm's Virginia office, located in Charlottesville.  His practice concentrates on three areas: public  policy, corporate, and litigation.  His clients have included alternative investors, government contractors, Fortune 500 companies, nonprofits, and start-ups.  His areas of interest have included energy, national security, financial regulation, entrepreneurship, infrastructure, and consumer issues.
He is currently at work on his second book, Becoming Madison: The Making of an American Statesman (Public Affairs, expected publication 2014) and is the author of Demagogue: The Fight to Save Democracy from Its Worst Enemies (Palgrave Macmillan 2009), a book that Foreign Affairs said "echoes Tocqueville's contention that liberal mores and traditions within society are the bedrock of democracy" and that Publisher's Weekly wrote "delivers hope, confidence and a vision for diplomacy."
His writing has appeared in Corporate Counsel, The Washington Post, Democracy: A Journal of Ideas, The New Republic,The Richmond Times-Dispatch, USA Today, The Daily Beast, Huffington Post, and U.S. News & World Report.
In 2009, Mike was a candidate for the Democratic nomination for Lieutenant Governor of Virginia, raising almost $500,000 and receiving the endorsements of five newspapers.
He is a member of the Virginia and Washington, D.C. Bars.  He belongs to the Access to Legal Services Committee and the Administrative Law Section of the Virginia State Bar and is a former Chair of the Pro Bono Commission of the Young Lawyers Conference of the Virginia State Bar.  In 2009, he was appointed by Governor Tim Kaine to a four-year term on Virginia's Board of Medicine, which oversees licensing and policy issues related to over 50,000 doctors in the Commonwealth.  He is also a member of the Finance Committee for the Terry McAuliffe for Governor Campaign.
Mike holds a J.D. from the University of Virginia School of Law; a Ph.D. in political science from the University of California at Berkeley, where he was a National Science Foundation Graduate Research Fellow; and a B.A., magna cum laude,from Princeton University.
In 2005, Governor Mark Warner of Virginia appointed Mike as one of two counselors in his gubernatorial office in Richmond, where Mike counseled the governor on issues ranging from executive clemency to BRAC decisions to civil settlements to FOIA requests to the issue of DNA in criminal files.  Mike then returned to WilmerHale, where he joined the Public Policy & Strategy Group and counseled clients on matters including public policy strategy, regulatory approval, and federal investigations.
Mike has a special interest in the rule of law and governance.  He has helped direct eight election protection programs in Virginia, including serving on both the 2008 and 2012 Obama campaigns in Virginia, and he founded and co-chaired the New Electoral Reform Alliance for Virginia.  He has spoken about democracy and constitutionalism to audiences including the U.S. Agency for International Development, Georgetown University's Center for Democracy and Governance Studies, and the Richmond World Affairs Council.  In 2010, Mike traveled to Panjshir Province, Afghanistan, as a member of a U.S.AID-sponsored mission to monitor Afghanistan's parliamentary elections.
He is a member of the Board of Directors of the Center for National Policy and is a Senior Fellow at the Truman National Security Project.  He has been a member of the Economic Club of Washington and Renaissance Weekend.  He is Visiting Full Professor at Virginia Tech's School of Public and International Affairs.
He served as chief national security advisor to the 2008 presidential campaign of Senator John Edwards. In 2008, top Obama advisors enlisted Mike to sit on a "red team" advising the campaign on national security strategy.  After the election, Mike served as an advisor to the State Department Transition Team. Mike also served as senior strategist and national security advisor on Tom Perriello's Congressional campaign in Virginia, which NPR called "one of the biggest come-from-behind upsets of 2008."
Mike has a deep passion for community service.  While a student at the University of Virginia School of Law, he served as a Clerk at the Charlottesville Legal Aid Justice Center.  In the wake of a racially-motivated attack on a fellow student, he founded the UVA Coalition for Progress on Race, which in turn helped found the Center for the Study of Race and Law.  He was president of the Law Democrats at the University of Virginia and founder and co-president of the UVA Chapter of the American Constitution Society.
The son of journalists, Mike grew up in Virginia, where he attended public schools.  He is married to Emily Blout.  He is an avid athlete, motorcyclist, novel reader, fisherman, movie buff, and a die-hard, life-long fan of the Washington Redskins.