Investing in the Future: Early Ed Succeeds in Danville
By Brandy Simpson | May 26, 2011 | No Comments
In the past four year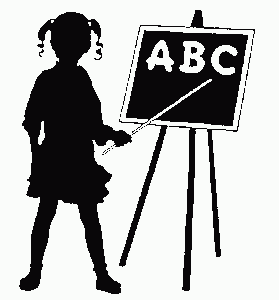 s, the Virginia Early Childhood Foundation (VECF) has successfully established and funded 28 Smart Beginnings programs across Virginia.  These programs provide a crucial link between regional childhood systems and state governments-particularly one in Danville.
Late last year, the VECF launched a $5.4 million program in Danville-Pittsylvania County in an effort to ease the transition from Pre-K to Kindergarten for thousands of young students.  In just this short time, the program is widely regarded as the most successful of VECF's Smart Beginnings programs.  The program has proven not only a significant educational achievement.  It's also a smart investment, with studies showing that each $1  taxpayers invest in early education leads to $17 in savings, in the form of higher earnings for participants and their mothers, greater health benefits and longer lives, and cost savings for schools because
participants are less likely to require remedial or special education.
The program is also leading to better educational infrastructure; as part of this collaborative effort, the VECF has agreed to assist Danville Public Schools in the construction of a first-rate Pre-K facility.
As a tutor to elementary school-aged children at a childcare center, I can personally attest to the importance of early education initiatives.  I have witnessed first-hand the enormous positive effect that tutoring programs can have on students who are having some difficulties in grades K-3.
I have seen students make leaps and bounds within just a few weeks due the increased communication between parents, schools, and tutoring programs that allow tutors and parents to really focus on areas of difficulty that the students would not be able to recognize themselves at such a young age.
The greatest function of the VECF is that it serves as a link between the schools, parents, and tutoring programs, sparking greater involvement on the part of all three.  This provides students with multiple, interconnected avenues for academic resources and maximizes the student's potential to meet or exceed educational standards from a very early age.
While Governor McDonnell deserves criticism for the short-changing of public education in Virginia, his administration deserves commendation for its dedication to the VECF. The Danville program will help Virginia continue its tradition as one of the best states for education, while providing a crucial step forward for workforce development in Southside.  Through early education, students will develop a good study foundation at an early age that will help them throughout their entire educational career.
To learn more about VECF's  Smart Beginnings plan, click here.
Disclaimer: The opinions expressed in this post are those of the author, and do not necessarily reflect those of members of the NDP Steering Committee.