Local, Organic, and Healthy: Richmond's Triple Threat against Child Obesity
By Jalmer Johnson | June 1, 2011 | One Comment
Childhood obesity is a problem that has gripped America's children for decades, causing serious health problems both short- and long-term. In recent years, health advocates across the country have been fighting this epidemic —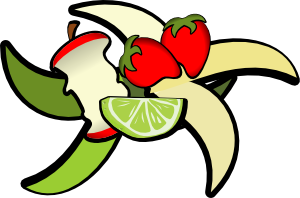 and are seeing some success.
Here in Virginia, two Richmond-based sisters have created Green Monkey, a business designed to provide children with healthier alternatives to school lunches. Lynn Tauchen and Lisa Granger, founders of Green Monkey, make and deliver these healthy lunches to children at school. Green Monkey meals are made using "organic produce and meats, and are always free from added hormones, pesticides, preservatives, dyes, chemicals, or unnecessary salt and sugar." Green Monkey's organic ingredients are also grown locally, making them a triple threat (local, organic, health).
While in its infancy, the company hopes to eventually be able to provide these healthy lunches to under privileged children for free or at a reduced rate. The sisters have also created the non-profit RVA School Garden, Lunch and Learn Project, which aims to have gardens planted at schools as a way to educate students about healthier foods, and eventually use the food grown in school lunches.
Students badly need healthier alternatives. In 2008 a study by the federal government found that about a third of American children are either overweight, obese, or morbidly. While the study also found that this figure had reached a plateau, 32% of children are nevertheless at risk for high blood pressure, obesity, and other dangers health issues related to obesity.
School lunches, while not the only factor contributing to childhood obesity, are not helping the situation. A study conducted in Michigan between 2004 and 2009 on Childhood Obesity found that students who ate school lunches were more likely to be obese than students who did not. School lunches are even comparable, if not worse, than lunches served in the US prison system.
Hopefully, Green Monkey is only the beginning in a state and nationwide shift toward healthier lunches for America's youth and a step forward in attacking .
Disclaimer: The opinions expressed in this post are those of the author, and do not necessarily reflect those of members of the NDP Steering Committee.

One Response to Local, Organic, and Healthy: Richmond's Triple Threat against Child Obesity